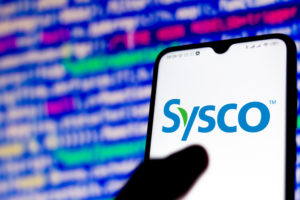 A little over a week ago, Nelson Peltz, founding partner of Trian Fund Management teased Wall Street with talk of two new investments that have "been beaten down a bit too much." While not providing any further details, we now know through regulatory filings that he was likely referring to Sysco Corp (SYY) and Proctor & Gamble (PG).
The company has held shares in SYY for many years. At one point in September of 2017, the management company owned nearly 44.5 million shares. After reaching that peak, they began to sell shares until March of 2019. However, that recently changed.
On May 15 and May 18, 2020, Trian added over 1.4 million shares. That is a 5.7% increase in their holdings and the fact that Peltz was talking about it, there may be more purchases to come. The additional shares bring their holdings to 24.3 million shares.
Action to Take: SYY is a Dividend Aristocrat that pays a 3.48% yield and its positioning as a consumer staples stock makes it attractive as a longer term investment. They've grown their dividend at a rate of 5.9% over the past five years and has a 5-year average yield of 3.20%.
For those looking to buy the stock at a lower price and are looking for current income, a short put works well. The 17 JUL 20 $45 put can be sold for around $1.65. This strategy obligates the seller to buy the stock at $45 until the expiration. This creates a breakeven stock price of $43.35 and a corresponding dividend yield of 4.15%. If the price closes above $45, you keep the premium for a 3.8% ROR.
Special:
The Top 5G Stocks to Buy Now