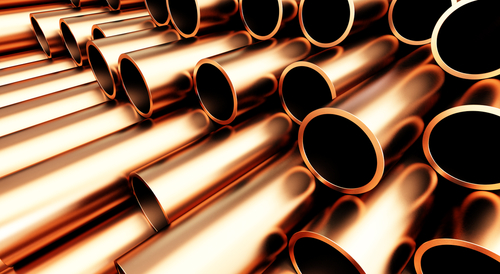 Metal now priced below profitability for miners.
Copper prices have been declining lately, as slowing global economic growth have weighed on the metal's price. The recent surge in trade war fears have driven prices to a two-year low of $2.53 per pound, well below $3 per pound, a price where most long-term mining operations for the metal are economically viable.
Should prices continue to slide, or stay below this price, a shortage may develop in the near future as reduced supply comes to market.
Special:
The Only 8 Stocks You Need for 2020
Due to copper's use in construction, technology, and other economic sectors, the commodity has earned the nickname "Dr. Copper." Rising prices for the metal indicate economic expansion, and falling prices indicate fears of a slowdown. Such fears have caused prices of other commodities, outside of precious metals, to slide in recent weeks as well.
Action to take:We think copper is an interesting investment when it can be bought at a discount to the costs of mining new supplies, and would look to start buying into the shares of major copper mining operations at a discount to that price that gives us a sufficient margin of safety for a turnaround to be likely. We suggest targeting major copper names like Southern Copper (SCCO)or Freeport McMoRan (FCX) should the metal get near $2 per pound.
Just Released: The Top 8 Stocks to Buy for 2020

Inside this Stock Research Report: The only 8 Stocks you need for reliable growth…how this pizza stock turned $10,000 into over $1 million…50 lousy stocks to dump now, and more!  These stocks don't make news. They just make money.