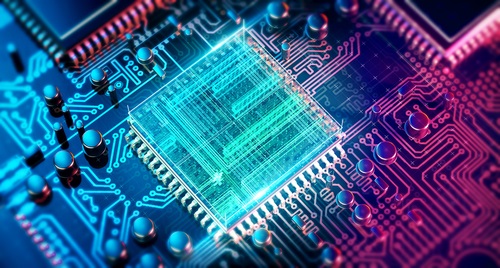 Company likely to see first-time profit in cycle low.
An analyst at Credit Suisse upgraded shares of Micron (MU). Although the company is going through a down cycle for its semiconductors, the company is expected to report its first profitable cyclical bottom when it reports earnings later in the week.
The expectation is for the company to report between $4.6 and $4.8 billion in revenue, above average analyst consensus. The combination of profit and improving supply and demand for the company's products are likely to lead to multiple expansion.
The price target of $90 is 80 percent higher than the company's current share price of $50, and is a price far above the company's 52-week high of $51.40. Micron shares are up 9 percent in the past year, a better return than the S&P 500 Index on average.
Shares trade at less than 6 times earnings, but 19 times forward earnings, and the company next reports earnings on September 26th. Analysts are generally bullish on average.
Special:
The Top 5G Stocks to Buy Now
Action to take: We like the company's position within the sector, and shares are a reasonable price at $50 for investors. With no dividend, however, buyers of shares may be in for a wild ride. Shares have traded near $50 in the past, only to drop as low as $28 during a market pullback.
Speculators may like the June 2020 $50 calls, which trade at-the-money and should move dollar-for-dollar higher with shares over the next nine months.