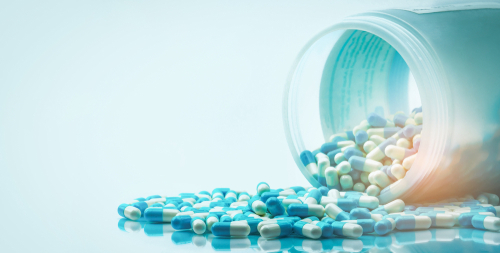 Move to lowest-cost drugs could save $3 billion per year.

Drug and related stocks were among the worst market performers on Friday, after President Trump says his administration is working on a system to allow the U.S. to buy drugs based on the lowest prices paid by other countries.
Such a plan, typically known in contracts as a favored-nations clause, would help keep a lid on drug costs for consumers, but would cut into the profitability of the drug companies.
Last year, Trump proposed a similar pricing plan for drugs. Known as the International Pricing Index, the government is reviewing the program now. This program would apply to Medicare Part B, which covers drugs given by a physician in a hospital or clinic, who then seek reimbursement through the government program.
The Department of Health and Human Services indicates that such a plan would save the government over $17 billion in five years.
Action to take: Drug and healthcare stocks have already been out of favor with the market right now, and any opportunity to buy near current prices looks like an attractive entry point. Even if the companies earn a lower profit, they will still be making a profit.
This is an out-of-favor part of the market with great valuation right now, and as we've often seen, copious insider buying near current prices.
Is Amazon Obligated to Pay You?

NOW OPEN TO EVERYDAY AMERICANS: The Billionaire Income Secret That's Forcing Amazon to Pay Out Prime Profits Every Time a Parcel Leaves the Warehouse Floor.

The next payout will happen mid-December.