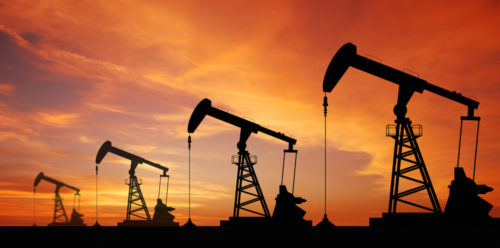 Chairman & CEO buys after earnings.
Darren Woods, Chairman and CEO at ExxonMobil (XOM), recently bought 2,858 shares of the company. The buy increased his holdings by 0.35 percent. The total buy cost just over $171,000.
This marks the first buy from insiders at the company in the past three years. There have been a number of insider sales, nearly all at substantially higher prices compared to the company's recent trading level.
This insider buy comes after the company reported poor earnings last quarter.
In the past year, shares at the oil giant are down nearly 20 percent. Revenue has dropped 1.6 percent, and earnings slid 5.2 percent, as oil and natural gas prices failed to lift off with the stock market.
Special:
The Top 5G Stocks to Buy Now
Action to take: Shares look interesting around $60. It puts the energy giant at around 17 times earnings, but also provides investors a 5.75 percent dividend. And with insiders starting to nibble in, it's possible that the worst may be over for the big energy names.
Given the low prices in the energy markets, which seem likely to continue indefinitely, we're not too excited about shares. Investors with some patience should look to buy shares under $59, which would be a multi-year low, and would provide a dividend yield near 6 percent.
For speculators, the steady drop in shares, followed by a few rallies higher when the energy markets bump higher make for a tough, but somewhat profitable short trade. But relative to the risk and reward, traders should find other energy names now.