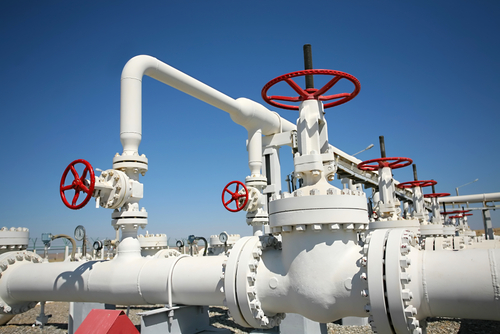 Director increases stake by 50 percent.
Kenneth Jastrow, a director at Genesis Energy LP (GEL), recently bought 50,000 shares. At a cost of $948,000, the buy brings his holdings up to 150,000 shares.
Insider buying data shows only buys from insiders in the past two years, including another 50,000 share buy from Jastrow back in May.
Your FREE Book is Waiting to Be Claimed...

Income expert Neil George has just released a new book called Income for Life.

Inside, it details more than 65 little-known income streams that ANYONE can collect. 

However, this book is not available for sale. Instead, we're on a nationwide campaign to spread the book far and wide for FREE.
Overall, insiders own over 12 percent of the company, a strong sign that their interests are aligned with long-term shareholders.
Genesis Energy is an oil and gas midstream company that provides pipeline transportation with over 1,400 miles of pipelines in the Gulf of Mexico, among other assets such as railcars, storage, and terminals.
Shares of the company have dropped 11 percent in the past year.
Action to take: With the energy market struggling relative to common stocks, the valuation on many energy names is a much better value right now, explaining many insider buys lately. That looks like the case here, where the company's limited partnership structure provides a high income over 11.4 percent. Investors should consider shares up to $19 per share.
Among options trades for speculators, the June 2020 $20 call option is an inexpensive bet on a move higher, however, given the stock's high yield, a big move higher may not materialize in the span of just a few months.