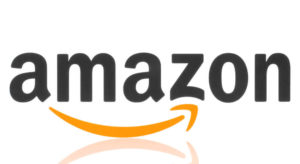 It's been six months since Amazon.com, Inc (NASDAQ: AMZN) Chairman, President and CEO Jeff Bezos has sold shares. As Amazon is struggling with the high altitude of its price, he's selling again. While the number of shares isn't significant in terms of his holdings, it is an indication that the price may be vulnerable here as the economy is continues mired in a recession.
Since the March low near $1620, Amazon's share price has over doubled from that level. When you think about the state the economy is in, it makes you wonder how it could be at that level when S&P 500 earnings are down 35% for the quarter with just under 400 companies reporting and revenues down 10.8%. However, some companies were built for the COVID-19 regulatory environment where state governors were able to pick winners and losers. That environment had Amazon blow out earnings and revenue expectations for Q2, which encompassed nearly all the closures, at least for now
Last week, Bezos sold 1,006,945 shares in five different transactions totaling $3.15 billion in value. For someone that still holds nearly 55 million shares of Amazon, it isn't a large percentage of his holdings, but the timing is interesting. The last time the CEO sold shares was the first week of February, which was right before the sell-off.
Here are links to our latest insider trading reports.
Multiple Insider Buys as Company Issues Preferred Stock Offering: WesBanco Inc Stock (NASDAQ: WSBC)
Is this Stock About to Lose Its Course: Charter Communications Inc Stock (NASDAQ: CHTR)
Action to Take: Amazon is one of the largest companies by market cap and is one of the handful of companies that have over a trillion-dollar market cap. It is for all intents and purposes the market. This creates an opportunity to make a bearish trade on Amazon that will perform in a market correction or just a sell-off the share price. The 15 JAN 21 2500/2480 long put vertical accomplishes this and can be bought for around $4.20 with a $15.80 max gain.