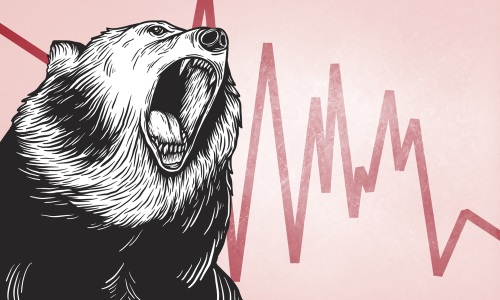 Powell weakly hints at further Fed easing.
In a much-anticipated speech on Friday, Federal Reserve Chairman Jerome Powell increased the case for further Fed easing, citing a slowdown in the global economy. However, Powell declined to make a specific outline for more rate cuts.
Powell noted that, "There are, however, no recent precedents to guide any policy response to the current situation."
Special:
The Only 8 Stocks You Need for 2020
In the meantime, China announced $75 billion in retaliatory tariffs, leading President Trump to unleash a tweetstorm on both the Fed and China.
Regarding the Fed, Trump suggested that Powell's Fed, failing to act quickly to cut rates as fast as the President would like, may be a bigger danger to the economy than China. While that comment has been made before, markets started slumping in earnest as Trump stated that he would reply to the Chinese tariffs and suggested that U.S. companies seek business elsewhere.
On Wall Street, the odds for further interest rate cuts in September and December soared, as traders read between the fine lines Powell laid down.
Action to take now:We see these uncertainties as here to stay. Markets will remain volatile, and traders may want to scale back the size and aggressiveness on their trades to avoid being hard-hit on days like today. Hedging trades, like buying a put option against the S&P 500 index (SPY) may be an attractive way to hedge long positions at a low cost.
Is Amazon Obligated to Pay You?

NOW OPEN TO EVERYDAY AMERICANS: The Billionaire Income Secret That's Forcing Amazon to Pay Out Prime Profits Every Time a Parcel Leaves the Warehouse Floor.

The next payout will happen mid-December.