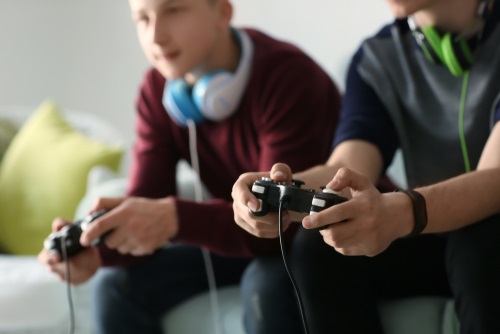 Investment manager pitches large company buyback.
Michael Burry, a fund manager who shorted the U.S. housing market in 2007 and was prominently featured in the book and film The Big Short, has a new target, this time on the long side. That target is GameStop (GME), the retail outlet for consoles, video games, and accessories.
Burry's firm has picked up over 3 million shares of the stock, and Burry has come out encouraging the company to make a massive buyback—essentially taking the company private.
GameStop has been a controversial holding, as the company's core business has been in decline for years. Yet the company has a cash-rich balance sheet—with more cash than the company's market cap right now, making a large buyback attractive. Burry also notes that the company will still benefit from the next generation of consoles that will still use optical disk drives.
Action to take: GameStop is incredibly attractive on a valuation basis, akin to what Benjamin Graham once called a "net-net" company, with higher assets per share than the share price.
With shares under $5, the company is an attractive buy. Speculators hoping for a big buyback bounce may want to consider January 2021 $10 calls, which trade for around $0.33, or just $33 per contract.
No. 1 Commodity Stock to Buy in 2020

Hint: It's not silver, platinum or any other precious metal. It's not aluminum, nickel, iron ore or lithium, either.

But without it, we couldn't make airplanes, automobiles, batteries, boats, cosmetics, computers, surgical tools or smartphones.

Yet this metal could soon experience the greatest supply crunch in history … which could launch its price to levels never seen before.