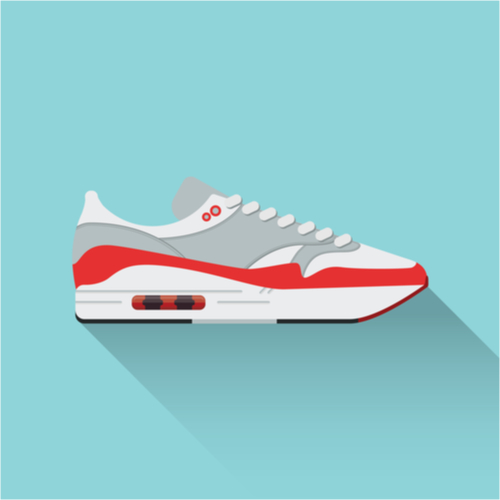 Shoemaker pulls proposed design ahead of Independence Day launch.

Shoe manufacturer Nike (NKE) pulled its Air Max 1 USA sneaker on Tuesday. The shoe was expected to go on sale in celebration of Independence Day on Thursday.
The product was pulled after a complaint from paid endorser Colin Kaepernick. He reportedly told the company that the Betsy Ross flag was a symbol that he and others considered offensive due to its connection to an era of slavery.
Special:
The Only 8 Stocks You Need for 2020
Kaepernick was hired last year for the 30th anniversary of Nike's "Just Do It" campaign. His controversial stance on kneeling for the national anthem during NFL games rather than standing led to some to boycott Nike upon his hiring.
However, sales are up in key demographics as well as overseas in that time, and Nike sees no need to pick a less controversial celebrity endorser.
Action to take: While controversy can be bad for a company, Nike has done its research. Kaepernick reaches a younger and more urban demographic that Nike wants to have.
Any controversy is localized to the United States, and Nike is doing more and more business abroad. Investors can consider those factors and weigh the investment accordingly. Consequently, shares would make a solid long-term buy under $82.50, which it can easily reach on a pullback.
Just Released: The Top 8 Stocks to Buy for 2020

Inside this Stock Research Report: The only 8 Stocks you need for reliable growth…how this pizza stock turned $10,000 into over $1 million…50 lousy stocks to dump now, and more!  These stocks don't make news. They just make money.