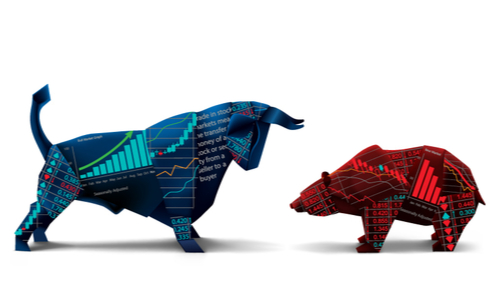 These companies can be bought and held for a profit, no matter what the market does.
Ten years after the last big bear market, many investors are still worried about some of the stock market's smaller gyrations. Every pullback over 5 percent from a market peak brings out prophets of doom and gloom, and it doesn't take much to send the fear soaring.
How to beat this fear? By finding great stocks that can be bought and held for a decade or longer. Plenty of companies fit the bill for the buy-and-hold crowd.
Most of these companies have much in common. A simple to understand business model, a small number of competitors, and a history of growing dividends over time.
Buy-and-hold pick #1: Waste Management (WM).
Your garbage may stink, but you'll be happy with the long-term results from owning companies in the waste management space. Aside from a few municipalities that do their own work, a few publicly-traded companies offer the service. And it's a great business to be in. Competition is limited, and no amount of outsourcing or technological changes will ever completely remove the need for hauling and removing waste.
That's why companies like Waste Management (WM) have been on a tear, and will likely continue to do so for the foreseeable future.
Trading at 25 times earnings, a modest premium to the overall market right now, this company is a buy-and-hold-indefinitely trade for investors who want out of the market's daily swings. Shares are up nearly 30 percent in the past year, and the company, already a giant in its own right, is still able to increase its revenue each year like clockwork as it locks in higher rates for its services.
Although shares are near highs now, they're worth buying up to $117.50, and paying a 1.8 percent dividend yield that the company has a history of growing over time. On a market pullback, it's worth buying even more shares at a lower price and higher initial dividend yield.
Buy-and-hold pick #2: AT&T (T)
AT&T (T) has recently made some strategic acquisitions that gets the company away from its stodgy telecom operations—and into higher-margin places. With the purchase of Time Warner, the company has access to a media content platform, to compliment its existing network, which can be used to distribute media as well.
Besides that, the company's cellular operations are about to get a boost in use and revenues as the rollout of the 5G network increases connection speeds, but also gives the company a chance to bump up prices on its cellular services.
Although the company has taken on substantial debt to fuel these new buys, AT&T is using its increased revenues to pay down its debts.
It's no wonder shares are up twice as much as the S&P 500 in the past year, even as the company pays a fat 5.4 percent dividend. The company is also growing its dividend as well, but with a high starting yield, it's growing at a slower pace than some other buy-and-hold indefinitely plays. Shares are a buy up to $38.50, and shares do periodically dip into the low $30's or under for the bargain-hunting investor with patience to wait.
Buy-and-hold pick #3: American Express (AXP).
Although some things are changing rapidly, other things aren't. Making payments via credit cards is one of those trends. Even in an era where card-less transactions are on the rise, linking those payments through a processing company is proving that there are opportunities everywhere.
In the credit card payment space, American Express is a big winner, and continues to do well, shrugging off recent fears about a slowdown in consumer spending. It has a solid profit margin of 18 percent—not bad considering credit card payments are typically a much smaller amount of each transaction. American Express tries to get higher-end consumers who make larger purchases, making for some higher profit margins compared to competitors.
That's a reason for shares moving higher by 15 percent in the past year, not quite double the returns of the S&P 500 over the same time. Although the company has a low current dividend yield of 1.45 percent, the company just raised their payout by 10 percent. With that level of dividend growth, an investor with a decade-long holding preference will be handsomely rewarded over time.
American Express may not be accepted everywhere, but if you're adding it to your portfolio, make sure you don't pay more than $120.00 per share.
No. 1 Commodity Stock to Buy in 2020

Hint: It's not silver, platinum or any other precious metal. It's not aluminum, nickel, iron ore or lithium, either.

But without it, we couldn't make airplanes, automobiles, batteries, boats, cosmetics, computers, surgical tools or smartphones.

Yet this metal could soon experience the greatest supply crunch in history … which could launch its price to levels never seen before.