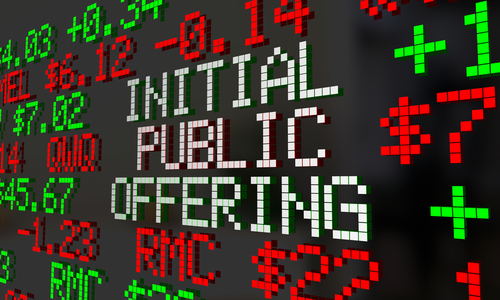 Understanding today's hot IPO offerings is key to avoiding big losses.
2019 has been the most active years for technology companies going public since 1999. Unlike then, when a company without a solid business model could go public and gain public interest, today's investors are much warier.
They want companies with growth potential and future profits, not wanting to invest in IPOs where early stage investors can cash out ahead of a steep drop in price. Investors who follow just three simple tips can avoid substantial dangers—and ensure better profits.
Tip #1: Wait six months before buying. While waiting six months from an IPO may not be as exciting as buying a company the instant it goes public, doing so gives investors a big edge.
That's because of a few factors. First, a company that goes public has no trading history. An overpriced IPO that fill fall below its IPO price and fail will do so within that six month period. Likewise, the first few months will establish a trading pattern for the stock, and give an idea as to whether or not shares are likely to rise.
Special:
The Top 5G Stocks to Buy Now
Finally, corporate insiders typically have a lockout period during the first six months of an IPO period. After that time, company insiders who have likely worked for large blocks of shares, are now free to sell out. That can create some selling pressure—as it did for tech stocks that launched in 1999 and 2000 and pushed shares there even lower. That's why a six-month waiting period makes sense for investors—a few things can go right that benefit early IPO investors, but there are plenty of factors that can go wrong and work against an investor.
Tip #2: Understand the underlying business. Most investors see a stock as a digital string of letters that can change in value. But there's an underlying business involved, and understanding what a company does and how it generates its revenue can help understand if a company going public will be around for the long haul or not.
In 2019, investors in Uber and Lyft following their IPOs were disappointed, and rightly so. But they didn't first do the homework. In the case of these companies, they generated revenue from each ride between a passenger and a driver. But the company's total cut of fees is below the cost of doing business. In short, these companies don't make any money and won't even do so on higher volume. Uber even specifically mentioned in its IPO filing that it didn't make money and it might never.
Companies that go public don't need to be already making money. Most aren't, as they're looking to go public to raise money to fund the next stage of their operations. But if a company can't move towards profitability with the funds it gets from its IPO, chances are it will either bounce around new business ideas, or simply go belly-up.
Tip #3: Mind the fads. There's always some kind of area in the market that has a fad or mania behind it, and many companies look to go public to play to that fad. In 2017, a number of companies took advantage of the interest in cryptocurrencies to generate investor interest.
Some existing companies even changed their name, much like how many companies in the late 1990's threw the dotcom suffix after their names as well to play to that fad. The most infamous one was a company that was otherwise in the business of making and serving tea!
Fads pass. Sometimes they turn into manias first, but investors who are looking at an IPO in a potential fad space are likely to see any fast profits turn to losses quickly. These moves seem obvious in hindsight, and sometimes, but not always, seem so ahead of time. But if you're caught up in the fad, it will be hard to tell.
A better strategy for an area of interest when there's a fad is to wait for the mania to die down. When that happens, good companies will trade at a discount, and the companies that played to the fad will simply go bankrupt.
Final Thoughts
IPO investing can lead to some great returns. But like most investments, a long-term view will give the best results. Rather than get caught up in the short-term excitement that a company wants when it goes public, taking the time for a trading pattern to get established, doing the research, and avoiding areas of potential fads can ensure you only invest in the IPOs with the best prospects of life-changing long-term returns.