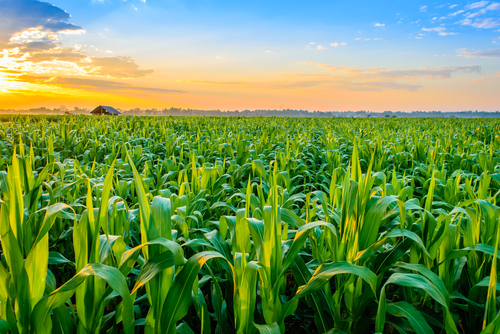 Midwest adds Barry to a year full of high rainfall and flooding.
Although Tropical Storm Barry fortunately failed to strengthen to a hurricane before making landfall over the weekend, the powerful storm system is now moving northward up the Mississippi River area, adding to a region already dealing with high levels of rainfall and flooding this year.
Consequently, the already impacted spring planting season may be ruined, and a surprising number of food shortages could develop as a result.
Already, tens of millions of acres of farmland already laid fallow this year, as heavy winter snowfall and spring rains led to a missed planting season.
More marginal areas have struggled from too much precipitation, and without warmer, sunny weather, crop production is on track to be its lowest in years. The largest crop for middle America, corn, is likely to miss expectations heavily this year.
Action to take: While commodity prices in the agricultural space can be volatile, investors could play this likely trend over the next few weeks and months with a fund like the Invesco DB Agriculture fund (DBA).
The fund tracks major agricultural crops such as corn, soybeans, cattle and sugar, and could serve as a hedge against rising food prices in coming weeks and months as more information about fall harvests gets closer.