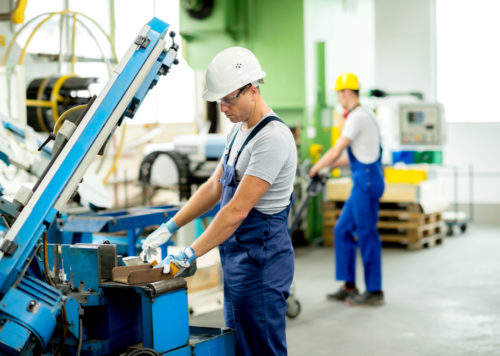 These beaten-down names may get a quick boost on a trade deal.
We're ready to move on from the trade war. The headlines, which have treated negotiations for better trading practices between the United States and China, have been like a horse race before an election.
We're not alone wanting this over. Many companies, looking to grow in China or looking to avoid escalating tariffs, feel the same way.
How in the *!@$ Did the CEO of a $3 Stock Do This??

He made a $450 million deal with Nokia... a $395 million deal with Microsoft... an $828 million deal with Cisco... and a $29.26 BILLION deal with Apple.

How did the CEO of a stock trading for just $3 do it? And just how high will the stock go as a result? 
While apparel and other low-cost goods seem like the best beneficiary from a trade deal resolution, industrials could perform surprisingly well.
We've found a few beaten-down companies that could see their business improve on a trade deal with China—or at least a truce for the next few years. Best of all, they're well-known, blue-chip plays likely to beat the market on reduced geopolitical tensions.
Trade War Industrial Play #1: General Electric (GE)
For years, this maker of turbines for jet engines and electrical power generation has been out of favor with the market. It was booted from the Dow Jones Index after two years of being the worst-performing holding in that space.
Yet, after getting close to $6.50 a year ago, shares are on the rebound, up another $5 since then to $11.50.
That's because the company has been working to shed losing divisions and become a leaner, more industrial play, getting away from finance and other areas that have led to trouble for the firm in the recent past.
As a result, this is a company that could have more to go as it gets past the operational slump and continues to work on becoming an industry leader in just a few areas, rather than have a finger in every pie.
Although the company's growth has been flat, that could change. At this year's Dubai Airshow, GE looked to beat out competitors and have the jet engine of choice for aircraft, beating out respected names such as Rolls Royce.
This is still a play with a lot of skepticism, but insiders have conviction, and if the company continues to deliver operationally and keeps working on improving their balance sheet, shares will likely trend higher.
Investors should look to buy shares up to $12.00.
Speculators may want to look at the January 2021 $12 calls, which are near-the-money but could just about double from $1.60 right now to $3 if shares get back to $15 in the next 14 months. In a heated rally with shares getting back to $20, the calls could go as far as $8, making for a great percentage win.
Trade War Industrial Play #2: 3M (MMM)
Plagued by global growth concerns, 3M, a conglomerate that's gone far beyond its original mining and manufacturing days, looks like an attractive play here.
Shares of the company took a hit from over $200 into the $160 range earlier this year as the company warned on the costs related to tariffs with China. And shares dove again in October as the company reported a "messy" quarter with the impact of tariffs and taxes globally eating away at its business. The company even saw one of its bright spots, in health care goods, seeing a surprising drop as well.
In a simple world, tariffs going away means those issues go away and the share price should go back up. It won't happen overnight, but in time, that recovery is a strong prospect for the end of the trade war.
Thanks to the drop in share price however, the company yields nearly 3.4 percent right now. That's a great starting dividend yield for any investor, and one that can be grown in time as the business grows.
Investors should target shares up to $170.00. In a run back to the old high of around $260, there's about a 53 percent potential capital gain on top of the generous dividends.
For speculators with an eye towards trade war tensions ending soon and a surge higher in shares, the July 2020 $190 calls look like a relatively inexpensive bet at just $3.20 or $320 per contract. That's far cheaper than buying 100 shares, and if shares head higher, the percentage gain on the option will be bigger. While a call buyer may lose out if shares don't hit the strike price in time, for a move upwards in the coming weeks, this is one bet that could provide an easy double with limited downside.