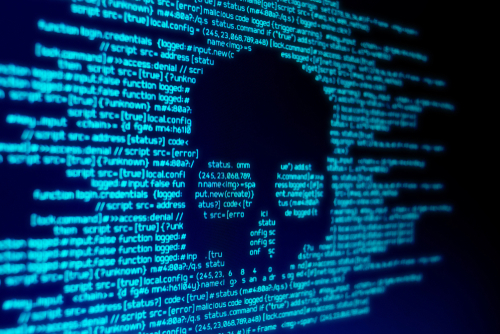 These small growth companies are on the forefront of cyber warfare.
Although the saber-rattling between the United States and Iran has seemed to die down as quickly as it started, chances are there will be further geopolitical challenges in the year ahead.
One major concern is that of a cyber attack. The United States has an increasing amount of wealth stored digitally—as opposed to Iranian oil and gold—and cyber attacks are already a common occurrence without foreign state action.
Fortunately, a number of companies exist to meet this rising threat.
In fact, there's an entire ecosystem to protect against what some see as the battlefield of the 21st century.
And with companies and governments looking to shell out over $1 trillion in the next few years to deal with these rising cyber security threats, there are still a number of smaller companies that could also give investors a boost as they get bought out. And that's a trend that will only accelerate if the headlines remain dire.
Cyber Attack Play #1: FireEye (FEYE)
With a broad suite allowing organizations to prevent, investigate, and respond to cyber-attacks, FireEye is an up-and-coming player in this large and growing industry.
The company earns its revenues via selling these services as well as providing subscription services like its Threat Intelligence. This recurring-revenue business model ensures that customers don't just buy one product and leave. And by staying subscribed, customers get access to ongoing updates and threat assessments as well.
That makes this a great all-around, smaller play in the space.
Although the company isn't currently profitable, it has met or beaten earnings expectations in three of the last four quarters.
With a $3.5 billion market cap, and with little net debt on the books after its large cash hoard, FireEye is also attractive as a potential buyout candidate.
One of the larger cybersecurity plays could come in and buy the company, to add to its existing suite of services, or to simply take some competition off the table.
In such a buyout scenario, a 20-30 percent jump in shares following such an announcement is likely. That could add to any potential on top of geopolitical fears that can swing the shares.
We like shares up to $17.
Speculators betting on a rally in shares this year, whether from improved operations, a cyber attack in the news, or more global fears should fare well from the January 2021 $20 call option. Trading for around $1.40, or $140 per contract, it's a cheap hedge on more uncertainty this year. Unlike many other hedge trades, it's a bullish bet on an underlying company as well.
Cyber Attack Play #2: CyberArk Software (CYBR)
CyberArk focuses more on corporate safety. With all eyes focused on potential attacks against government digital forums, this is one area that could also be a target.
A foreign power that can attack companies directly via cyberspace is just as dangerous—if not more so—than a foreign power trying to attack companies by physical force in a shooting war. Cyber attacks come at a far lower cost.
With about half of the Fortune 500 as clients, CyberArk operates around the world, not just the United States.
Shares of the company are up 71 percent in the past year, but have more room to run as the company's growing earnings and revenue are bringing shares from 78 times earnings to 48.
With an 88 percent rise in earnings, that PE ratio is pretty good, as long as the company can continue its growth path. That seems likely as companies look set to continue increasing budgets on cyber security over the next few years.
With no debt and $500 million in cash on the balance sheet, CyberArk looks attractive as well—and at a $5 billion market cap, many potential suitors with larger war chests in the technology space could also make this a buyout candidate.
Shares have traded as high as $148 in the past year. They're around $137 currently and are a buy anywhere up to $140.
Speculators should consider the January 2021 $145 calls. They can be bought for around $9 right now, or $900 per contract. If shares keep trending higher, they'll soon get past their old 52-week high of $148, which would move this option in-the-money. Depending on how the uncertainty of the year goes, this trade could offer a double with little downside considering the geopolitical picture right now.