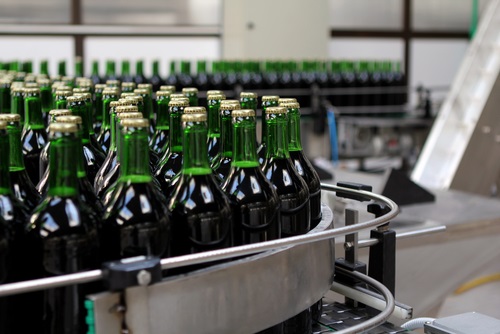 Big bet on shares rallying through January.
On Monday, a bullish bet was made on Anheuser-Busch Inbev (BUD), maker of Budweiser and other beverages and spirits. The bet was on the January 2020 $90 call options on the stock, expiring 171 days from now.
Over 15,000 of these contracts traded, against an open interest of 1,233, making for a 12-fold surge in volume on the option.
The Time to Invest in 5G Is NOW

Happy Woman Holding Phone AT&T has just become the first carrier to offer 5G coverage.

Sprint's 5G network is live in Phoenix, New York City, Washington, D.C., and Los Angeles.

T-Mobile has flipped the 5G switch in six cities...

And Verizon has launched its 5G network in 13 cities.

Nearly a decade in the making, 5G is finally here...

And just ONE stock is your No. 1 chance to profit from the 5G revolution.
Even more unusual is the fact that shares currently trade around $101, making the option about $11 in-the-money. It should move higher penny-for-penny with shares. At a current price around $14.00, there's only about $3 per contract in time premium, which seems like a small amount for the time involved relative to other options expiring that are also in-the-money.
Action to take: Shares of the company are near a 52-week high and seem a bit bubbly around 27 times earnings. However, the company's high-profile brands and earnings power make it a potentially good investment over the next few months.
Shares may rise on general bullishness from an interest rate cut as early as this week, or shares may hold up as a defensive play should the rest of the market pull back. Investors could buy shares and get a 2 percent dividend, or speculate on the January $90 calls as well.