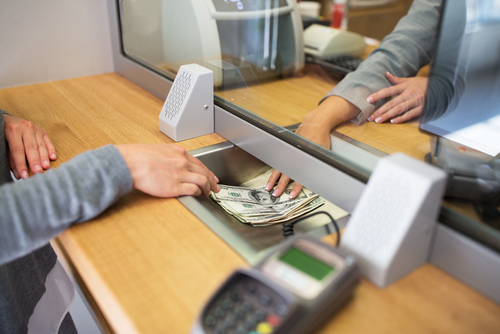 Long-term bet on further drop in shares.
Special:
2,164% from AI Stock in a... Month?
The January 2021 $4 put options on Banco Santander (SAN) saw over 1,000 contracts trade, a nine-fold increase on the prior number of open contracts on the option.
The put is about $0.03 in-the-money, as shares trade just south of the strike price of $4.
The put seller is betting that shares will decline in the next 416 days before expiration, and shares will need to drop to at least $3.40 to provide a profit after the $0.60 purchase price.
Shares of the bank have fallen 17 percent in the past year, so the put sale is a bet on the trend continuing.
Action to take: With shares of the Spanish bank down so far already, this option only makes sense on a big market drop or if investors fear the bank's solvency, as has been seen with a few other European banks this year.
At 8 times forward earnings, and with a generous 7.6 percent dividend yield at current prices, investors may want to consider buying shares under $4 rather than buying the put option. They could then hedge that trade with a long-dated $4 call option, shooting for a low-risk double-digit return in the next year.
Speculators could consider this put option as a market hedge, but with the underlying stock's relative valuation and high yield, it's not a slam-dunk opportunity like other short trades seen lately.