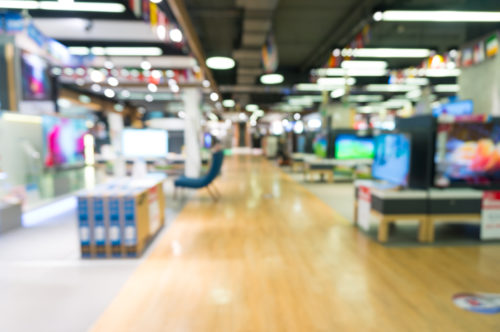 Traders bet on continued rally this month.
Special:
3 Cryptos to Buy Instead of Dogecoin
The January 31st $95 call options on Best Buy (BBY) saw a 16-fold rise in volume, going from 174 open contracts to seeing over 2,800 contracts trade.
The bet, expiring in 16 days, is that shares will rise another $4 from their price near $91, or another 4.3 percent.
The call buyers paid $0.41, or $41 per contract, so shares would need to trade closer to $95.50 by the end of the month for the buyers to profit.
Shares of the electronics retail giant have had a banner year, surging 59 percent and well outperforming the market.
Action to take: On a valuation basis, there's more room for shares to run, as with many other big-box names in the retail space.
That's because Best Buy trades at less than 16 times earnings, about a 25 percent discount to the overall market. Although the retailer earned a low 3.5 percent profit margin in the pre-holiday quarter, the company is cash-rich and trades at just 0.55 times its price to sales as well.
Speculators could make a quick mid-to-high double-digit gain with this options trade, which also expires well before the company reports earnings in late February.
With shares near 52-week (and all-time) highs, prospective investors may want to wait until the next market correction or earnings-related drop to pick up shares, perhaps in the low-$80 range, where they can get in at a higher dividend yield than the current 2.2 percent.
Special:
3 Cryptos to Buy Instead of Dogecoin