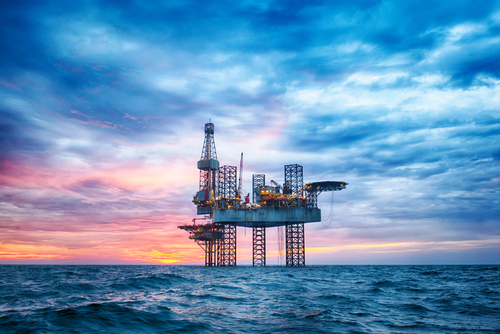 Traders bet high oil prices will persist this month.

Special:
Retire on these 3 stocks
The January 31st $40 call option on BP (BP), saw a 16-fold rise in volume, going from 186 open contracts to nearly 3,000 contracts trade hands.
The bet, with shares of BP trading right around $40, will pay off should oil prices continue to trade higher and the energy company goes with it.
The call buyer paid about $0.76, or $76 per contract, so BP shares would need to trade to $40.76 to profit at expiration in 24 days.
Given the short-term, at-the-money nature, this looks like a hedge trade—if oil prices continue to rise on geopolitical fears, the call option should rally. On the flip side of the trade, the call seller may own BP shares and expect their price to come back down later in the month should war fears fade.
Action to take: We think the oil majors are somewhat running behind the recent rally in oil, and there's value here. While short-term traders could get a solid win with this trade, the real value may be in going further out.
The July 2020 $40 calls, while a bit pricier around $1.70, give about six months for a rally in the major oil names to continue to play out.
And with shares yielding 6.4 percent here and well off 52-week highs of $45, investors could also simply pick up shares here and start generating some income as well on this global giant. We continue to like shares under $40.