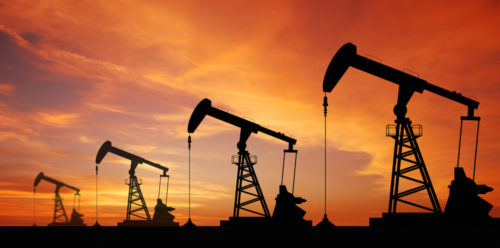 Traders bet on rally this month.
January 24th call options on Conoco Phillips (COP) with a $66 strike price saw a 34-fold rise in trading volume.
Going from 108 open contracts to nearly 3,700, the trade is a bet that shares can move at least $0.50 higher from their current price around $65.50.
The Time to Invest in 5G Is NOW

Happy Woman Holding Phone AT&T has just become the first carrier to offer 5G coverage.

Sprint's 5G network is live in Phoenix, New York City, Washington, D.C., and Los Angeles.

T-Mobile has flipped the 5G switch in six cities...

And Verizon has launched its 5G network in 13 cities.

Nearly a decade in the making, 5G is finally here...

And just ONE stock is your No. 1 chance to profit from the 5G revolution.
The call buyer paid just under $1.50 per share for the option, so a move to $67.50 will allow the trade to profit at expiration.
Shares of Conoco Phillips have been rallying since October, but are still below 52-week highs set in early 2019 around $70 per share.
Action to take: Shares are in an uptrend right now, and it looks like there's room to run. This could be an interesting trade for short-term traders, so long as they mind the fast time decay potential in this option. And, the oil market is looking a little more favorable for higher prices than a few months ago, so the risk-reward looks attractive.
Speculators with a longer-term view may want to look at options going out to June or August instead, with an eye towards taking some profits off the table earlier but before the time decay on the option becomes acute.
Even with the recent rally in shares, investors may like them here, with a 2.6 percent yield and with the company trading at just 9 times earnings. The company's ability to grow earnings even as revenue has been off in the past year shows the company's long-term strength for like-minded investors.