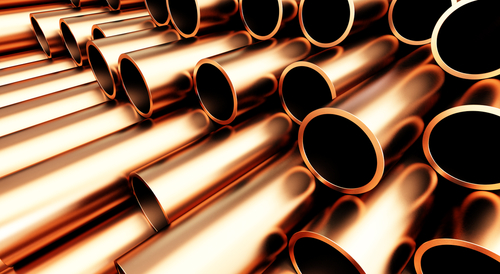 Bet on shares heading higher into the spring.
Over 7,180 contracts traded on the Freeport McMoRan (FCX) May 2020 $13 call option, a six-fold surge in volume.
The trade, with shares currently around $11, is a bet on another $2 rally in the coming months—or another 18 percent gain from current levels.
How in the *!@$ Did the CEO of a $3 Stock Do This??

He made a $450 million deal with Nokia... a $395 million deal with Microsoft... an $828 million deal with Cisco... and a $29.26 BILLION deal with Apple.

How did the CEO of a stock trading for just $3 do it? And just how high will the stock go as a result? 
Such a move is possible, as the 52-week high for shares is closer to $15 rather than $13. With shares starting to head higher in recent weeks, the trade looks like a profitable one.
With the option buyer paying around $0.63, or $63 per contract, they'll need to see shares closer to $14 before making money on the trade at expiration. The copper company faces some challenges, but could surge higher as global slowdown fears subside.
Action to take: We still like shares of the company at these prices, where investors can get a global leader in the copper mining space at a reasonable discount. Copper prices may be low now, but production is starting to lag demand, and an eventual shortage of the metal is likely. Shares are a buy up to $12.
For a shorter-term bet, this May trade fits the profile for a great swing trade—long enough to play out, cheap enough to double or triple, and one that could be a runaway winner if shares are as well.