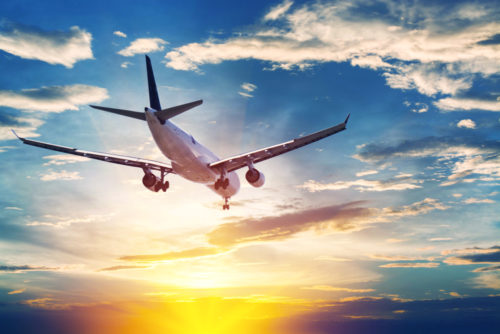 Bet on further rally this month.
The December 20th $20 call options on JetBlue (JBLU) saw over 31,665 contracts trade hands, a 19-fold rise over the prior open interest near 1,700 contracts.
The bet, expiring in 15 days, will be in-the-money if shares can rise another $1.00 from their current price near $19.00.
The buyer paid $0.25, or $25 per contract, so any move higher in JetBlue shares could lead to a big percentage return in the next few days, even if shares don't clear $20.
Action to take: We like this short-term trade. Oil prices may have moved slightly higher, but they seem range-bound for now, which keeps a lid on costs for airline firms like JetBlue. And with the holiday travel season approaching, the airline sector will likely see some holiday good cheer, in addition to insiders being bullish in the space this year.
Special:
The Time to Invest in 5G Is NOW!
Just bear in mind that this option expires soon, and the remaining time value will drop rapidly—so take any short-term profits quickly. Traders with a longer-term view should look at the June 2020 $20 calls, which could move higher after the holidays when the 4th quarter numbers are announced early in 2020.
We like shares in general, given the valuation and profitability in the airline space right now, but with a 52-week range between $15 and $20, a pullback under $18 would be better for investors looking to build a long-term stake.