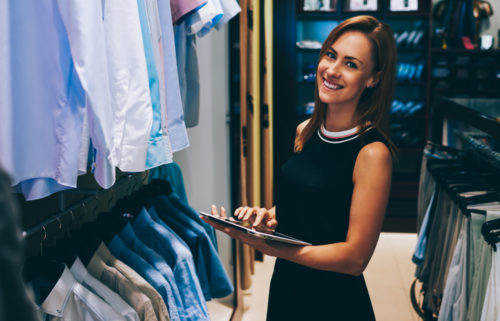 Long-dated, in-the-money put trade suggests downside ahead.
Special:
Most Profitable Day in History
Over 1,100 contracts traded on the Nordstrom (JWN) April 2020 $40 put option, showing about a 7-fold increase over the prior open interest of 176 contracts.
Given the $40 strike and shares trading around $38, the option is already about $2.00 in-the-money, and should move higher dollar-for-dollar with shares if they decline, less any loss in time premium.
250 Stocks to Sell Now

Investing legend Louis Navellier's list of toxic stocks includes dozens of big-name blue chips… former Wall Street darlings…

And even stocks in industries that are considered "safe," like banks and utilities.

Time is running out to make sure you don't own any of these "SELL"-rated stocks.
As the option trades around $5 per contract, it will make money for the buyer at expiration if shares drop under $35.00.
This bet against the retailer comes during the holiday season, when retail stocks tend to rally. With an April date, however, the option buyer is giving themselves enough time to digest earnings from the holiday season. Nordstrom shares have already slid 25 percent in the past year.
Action to take: We aren't fans of department stores or mall retailers in general, seeing better opportunities in big box stores instead.
While shares look somewhat attractive at 10 times earnings and a 3.9 percent dividend yield, it's still in a tough space and sports an uncomfortably narrow profit margin of 3.6 percent. If the profit margin improved, or if shares slid back to their old 52-week low near $25, a speculative purchase may make sense, but for now share should be avoided.
The put option trade looks like a great way to hedge against any uncertainty this holiday season, given the low cost. As the option is already in-the-money, it should hold its value better than other put option trades betting on a pullback.