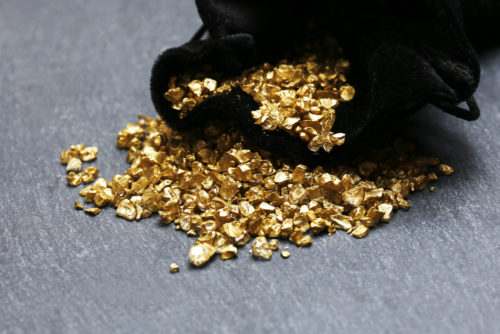 Bet on decline by year-end.
The December 20th $6.00 put options on NovaGold Resources (NG) saw a 23-fold surge in trading, going from 158 open contracts to over 3,700.
With shares of the gold mining operation at $6.30, it's a bet that shares will decline by at least 5 percent between now and the end of the year. Shares of the company are up 65 percent year-to-date thanks to a strong rally in gold, so such a move is easily possible.
At only $0.40, or $40 for a full contract, the option trade is a cheap bet on gold prices declining, or at least holding steady, as gold mining companies tend to drag when gold isn't moving higher. The gold mining company, which explores for and develops gold properties in the United States and Canada, is currently unprofitable.
Action to take: We like the short play here. Gold prices have started to stall after pushing higher over the summer. Exploration companies in the earlier stages of mining are more susceptible to a bigger drop than the established major mining companies with their ongoing operations.
While we like the December put option here, the March 2020 $5 puts could move five-fold higher if shares get close to their 52-week low under $4 per share in the coming months.