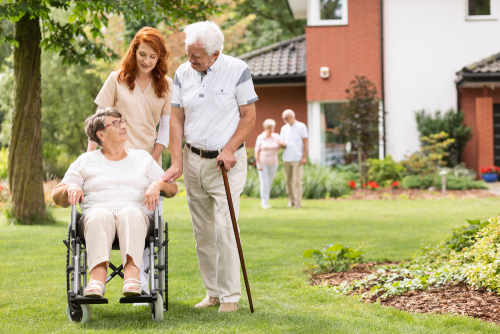 Leap-buying suggests solid gains in next year.
Over 730 contracts traded on the January 2021 $47 call options on Omega Healthcare (OHI). This is a three-fold jump in volume against the prior open interest of 237.
With 401 days until expiration, the option is a long-dated trade known as a leap.
Currently, shares of Omega trade around $42.50, the company needs to move at least 10.5 percent higher for the option to trade in-the-money at expiration.
Omega is a health care real estate investment trust (REIT) that invests in skilled nursing and assisted living facilities. It's a good, somewhat off-the-radar space with some value now. While REITS aren't particularly volatile, shares of Omega are capable of moving in-the-money for this option given how much time there is left on the trade.
Special:
The Time to Invest in 5G Is NOW!
Action to take: There's a lot for shareholders to like in the healthcare REIT space. Omega shares have slightly trailed the overall market in the past year, but with fat 38 percent profit margins and a 6.2 percent dividend yield, investors are well-paid no matter how share do. Shares are a buy up to $45.00.
Speculators should get in on the January 2021 $47 call option. At a price of around $1.60, it allows option traders to control 100 shares for just $160 per contract—not a bad bargain over the next year while the trade plays out. In a move to $50, the options could double to $3.00.