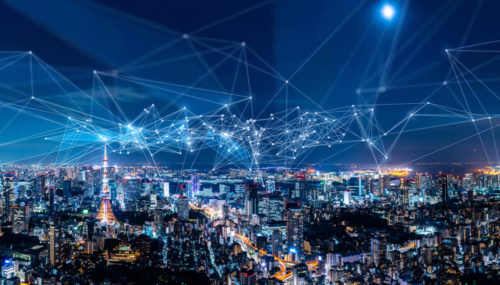 Traders bet on further rally in shares.
April 2020 $30 call options on ON Semiconductor Corporation (ON) saw a 28-fold rise in volume, going from 123 open contracts to over 3,400.
Expiring in just 94 days, the bet is that shares can rise about another $5 from their current price close to $25, or about 20 percent higher.
The option buyer paid about $0.50, or $50 per contract to make the trade, so shares would need to hit $30.50 at expiration to profit the buyer.
Shares of the semiconductor company are up 38 percent in the past year, with most of that return coming in the past few months amidst a broad market melt-up.
Action to take: With shares trading at just 15 times forward earnings, there's certainly more upside potential from here. We like this trade short-term, as the market should likely head higher this week on trade issues, and because tech names still have some room to run higher given how out of favor they've been in the market the past few years until the recent rally.
We like shares up to $25.50.
Speculators should consider the April $30 call trade, as an inexpensive bet on the semiconductor space trending higher. The company is scheduled to report earnings in early February, so expect a big movement in shares around that time as a potential place to take a profit.