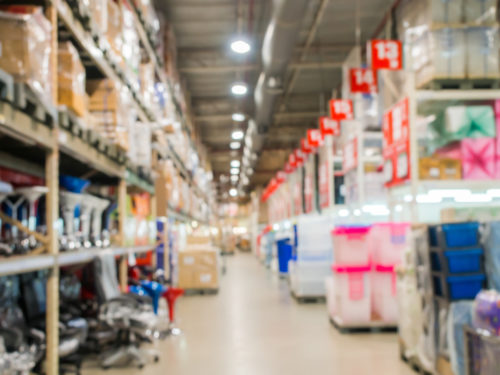 Traders bet on rally in next month.
The February $65 call options on The TJX Companies (TJX) saw nearly 8,900 contracts trade hands. With a prior open interest of just 160 contracts, that's a 56-fold rise in volume.
Traders are betting that the company, currently trading around $62.50, to rally another $2.50 in the next 42 days until expiration.
The traders paid just $0.65 for the trade, so shares would need to trade a bit closer to $66 at expiration to profit.
The TJX Companies is the holding firm behind HomeGoods, TJ Maxx, Marshalls, and other big-box retailers offering various apparel and home fashions. Shares are up 30 percent in the past year.
Action to take: Shares are currently in an uptrend and near 52-week highs (as we predicted back in November). With the company next reporting earnings on February 26th, this option will have just expired.
We see the option trade as an opportunity to profit from the current uptrend in shares, but traders should look to take quick profits rather than try to hold an out-of-the-money contract to expiration.
With shares trading around 25 times earnings right now, they're no value, and prospective investors should wait for a pullback, perhaps after earnings or the next market correction, with a price target near the mid-$50 range. That will also get investors in at a price with a more reasonable dividend yield than the current 1.5 percent.