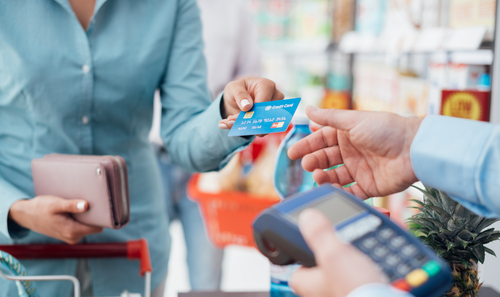 Trader bets on 17 percent rally in shares in the next year.
January 2021 $235 call options on Visa (V) saw a four-fold rise in volume, going from 200 contracts to over 750.
The bet, expiring 347 days, is that shares will move higher from around $200 by about 17 percent.
Stock Market Takeover… Your Chance to 3X

The whole trading game has changed.

Until recently Wall Street would always win and ordinary folks were left fighting over the scraps.

Not anymore. With new technology…Instant, commission free trades…And a smartphone in every pocket…

You could be your own broker and make upwards of 339% on this next trade.

Ordinary people are now flooding the market with capital that forces certain stocks to skyrocket.

And they are winning… collecting huge gains on stocks before Wall Street even knows what's going on.

If you know what to look for…You too can ride, the "Robinhood Effect" and cash in on the next big winner today.
The buyer also paid about $4.75 per share, so they'll only make a profit at expiration if shares hit new all-time highs of $240. The buy comes after shares dropped slightly after lackluster earnings numbers.
Even with the lackluster earnings numbers, Visa is the best play in the oligopoly credit card space.
With 13 percent revenue growth, 6 percent earnings growth, and a fat 52-percent profit margin, shares have been an attractive, slow-and-steady play for investors for years.
Action to take: Following last year's 54 percent run-up, the 17 percent return form these long-dated calls looks reasonable for shares this year.
While the company is a bit pricey at 27 times forward earnings, the company's continued and relatively steady growth makes it look like an attractive options play.
The company has a large cash balance, nearly offsetting the company's total debt, so we see little credit risk in this play compared to many of the highly-leveraged companies out there.
Shares are also a solid buy in the low $200 range, although shareholders will be disappointed by the company's low 0.6 percent dividend yield.