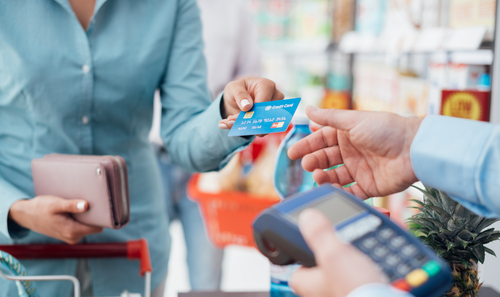 Traders bet on continued rally.
The February $200 call option on Visa (V) saw a 10-fold surge in volume, going from 140 open contracts to seeing over 1,400 trade hands.
The bet, expiring in 57 days, is that shares can move up to $200 from their current price near $188. The $12 move in shares is about a 6.4 percent rally.
The option buyer paid $1.02, or $102 per contract, making for an inexpensive way to bet on the current rally in shares to continue.
Visa shares have had a fantastic surge this year with a 53 percent rally.
Action to take: As part of a payment system oligopoly with a fantastic 53 percent profit margin, this is one company worth owning at the right time and for the long haul.
With shares trading at 25 times forward earnings, however, they're a bit pricey.
While the market rally looks likely to continue in the next few months, however, an option bet like this February trade looks like a good one for double-digit return potential.
Those looking to buy shares, however, should consider waiting for a pullback later in 2020. Based on the company's current move, a decline into the low $170 range will give an entry price where investors can get growth at a fair price without overpaying.
Shares have repeatedly dropped into this range in the past year after getting into the $180 range.