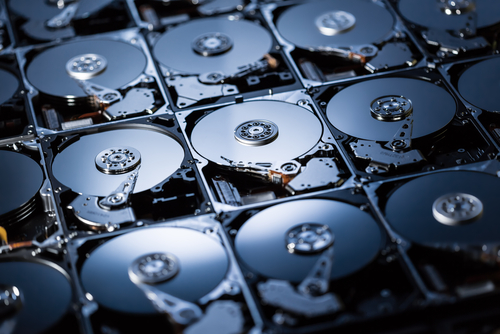 Big option buy suggests huge upside for tech firm.

Could shares of data storage company Western Digital (WDC) rally 50 percent between now and January 2020? One trader is betting so.
On Thursday, over 16,600 options had traded on a January 2020 $55 call for the company. With shares trading around $36.50, that implies a 50 percent upside in shares in the next six months.
Special:
The Only 8 Stocks You Need for 2020
The option contract previously had around 1,500 open contracts, so this move represents a ten-fold surge in volume. That's unusual for an option so far out-of-the-money.
Western Digital shares trade near 52-week lows, with the high close to $84 per share. Given how oversold shares look from this steep selloff, and how far they are from their highs, the $55 strike looks somewhat reasonable and achievable for shares to rally to in the coming months.
With a global technological footprint, shares of the company have been held back by fears of a continued trade war impacting economic trade.
Action to take: The January 2020 $55 call option trade occurred around $0.97. So for $97, you could take a flyer on this option as well. If shares rally—and anything tech just might on the right trade war news—these options could move up 200-300 percent. If not, they're cheap enough that any loss would be minimal.
Is Amazon Obligated to Pay You?

NOW OPEN TO EVERYDAY AMERICANS: The Billionaire Income Secret That's Forcing Amazon to Pay Out Prime Profits Every Time a Parcel Leaves the Warehouse Floor.

The next payout will happen mid-December.