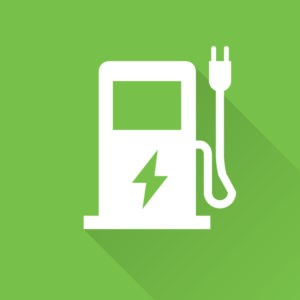 This week closed the second quarter and the market showed a resilience with you wouldn't have thought was possible in mid-March. The S&P 500 posted the best 100-day performance in over 90 years. Pretty crazy when you put it in that perspective.
If you look at the best performing industry group over the past 3 months, it is Consumer Durables with a 75% gain over that period. Within that industry group, the Motor Vehicles sub-industry was the top performer with a 96% return over 3 months.
As you break down which companies outperformed within the Motor Vehicle sub-industry, it was a who's who list of electric vehicle companies. In the top 10 best performing stocks within the industry over 3 months, you only had 3 companies that weren't electric vehicle companies. They were Tata Motors Limited ADR (NYSE: TTM), Rev Group Inc (NYSE: REVG), and Fiat Chrysler Automobiles NV (NYSE: FCAU).
(ALERT) Google Just Poured $4 Billion Into THIS…

Companies all over the world are funneling as much money as they can into what Bill Gates calls, "the holy grail" of modern technology.

It's fresh out of a highly secretive lab in Boston, Massachusetts, and it's poised to make early investors billions.

It's NOT cannabis. It's NOT bitcoin, or some other blockchain-related technology. It's NOT 5G.

And it could be bigger than all of those. You could be looking down the barrel of 5,000% profits or more.
As you transition to this week's best performers, it was, once again, a list of electric vehicle companies. With the exception of Nikola Corporation (NASDAQ: NKLA), all of the stocks in this list represented the best performing stocks in the past 3 months that were in the best performing industry and subindustry. Based on what we saw this past week, it doesn't exactly look like they're out of charge.
Check out the last two weeks of top performers.
3 Gold Stocks with a Breakout Week
4 Software Companies with a Breakout Week
Here's the list of six top EV stock performers.
EV Stock #1: Electrameccanica Vehicles Corp (NASDAQ: SOLO)
Electrameccanica is a Canadian development-stage company that designs and manufactures electric vehicles and custom build vehicles. The company announced in its recent earnings report that they've finalized the feature set of their single-seat SOLO EV. The company plans to debut the vehicle in Los Angeles, CA in the coming months and rollout to other west coast cities later in 2020.
Paul Rivera, CEO of SOLO, discussed the impact of COVID-19:
"While the international health crisis and global economy remain uncertain, our business has been generally unaffected, and we have operated with minimal interruption. We remain confident in our ability to meet our production targets going forward and have the SOLO positioned for a breakout launch in the second half of the year."
EV Stock #2: Arcimoto Inc (NASDAQ: FUV)
Arcimoto is an Oregon-based company that manufactures and sells three-wheeled electric vehicles. They manufacture the Fun Utility Vehicle (FUV), Rapid Responder and Deliverator that are designed for everyday commuters and fleets.
Up until the pandemic hit, the company was increasing their pace of production and deliveries of their FUV. The company produced more vehicles in Q4 2019 that all of their history combined. They launched their pilot programs for two other vehicles that are designed for emergency response and local delivery.
EV Stock #3: NIO Inc – ADR (NYSE: NIO)
NIO's Chinese name translates to "blue sky coming" and originates from the company's vision of blue skies in the future. The company pioneered China's premium EV market. In their 2Q delivery update, the company announced that they delivered 10,331 vehicles in the three months ended June 2020 and 3,740 vehicles in June 2020, a new monthly record.
EV Stock #4: Kandi Technologies Group Inc (NASDAQ: KNDI)
Kandi is a Chinese EV manufactures EV parts and other products. The company offers off-road vehicles, go-karts, all-terrain vehicles, and utility vehicles. In Q1, the company saw a huge decline in total revenues due to COVID-19, mostly driven by a drop in parts sales. In response to how the company is adjusting in this environment, Hu Xiaoming, Chairman and CEO of Kandi commented:
"The COVID outbreak has seriously impacted the EV market in 2020, leading us to explore how to augment our business.  As we conducted market research, we found potential in a number of ancillary products aimed at intelligent transportation.  For example, Electric Scooters and Electric Self-Balancing Vehicles have distinct potential, with tens of millions of units sold each year around the world."
EV Stock #5: Tesla Inc (NASDAQ: TSLA)
Tesla has been in the news a lot recently as the closures in California were directly impacting the company's ability to produce vehicle. A lot of the news has come from the CEO Elon Musk. On Thursday, Musk tweeted, "Who wears short shorts?" with two laughing emojis. Of course the CEO is laughing all the way to the bank as the company's Q2 deliveries blew away expectations.
EV Stock #6: Niu Technologies – ADR (NASDAQ: NIU)
Niu Technologies is another Chinese company, but instead of cars, the company manufactures and sells smart electric scooters, electric motorcycles, and mountain and road bikes. In other words, the company's focus is on two-wheeled electric vehicles.  Similar to KNDI, the company was dramatically impacted by COVID-19 and forced the company to postpone planned capital expenditures in Q1. With regards to the possible recovery, CEO Dr. Yan Li commented:
"We are pleased to see demand is recovering in China and our China sales are expected to return to healthy growth in the second quarter.  Our operations in the international markets continued to be affected.  Our retail sales network expansion has been temporarily suspended.  Since May, distributors and dealers in selective international markets resumed operation and we are working closely with them to re-activate our expansion plans."