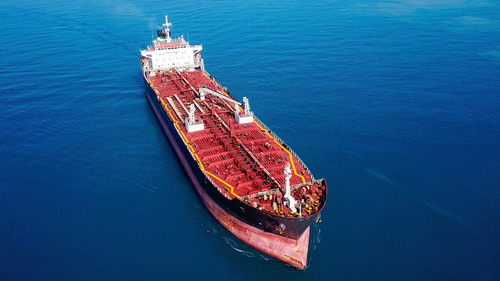 President and CEO makes $500,000 buy.
Jack Fusco, President and CEO at Chenire Energy (LNG), recently added 8,400 shares to his holdings.
An increase of his position by just 1 percent may not sound like much, but the total cost came to just over $500,000 and his total share count is now over 797,500 shares.
Insider buying activity over the past three years shows a mix of buys and sells, but this is the first activity for all insiders since January.
The insider buy at the liquefied natural gas (LNG) exporter come as natural gas prices have continued to struggle even going into the start of the winter season. Shares of the company have traded flat over the past year, and the company is just coming back to profitability.
Action to take: The low price of natural gas makes demand increases for LNG likely, and, as with other natural gas names, the company could be a long-term winner for buyers at current prices.
Investors should look at shares up to $65.00, with an eye towards taking some profits off the table later in winter should natural gas prices spike. The company's debt load is a little high relative to equity, and there's no dividend to pay while waiting, making this a better short-term trade than a long-term holding until the fundamentals for natural gas improve.
Speculators should look at the June 2020 $70 calls, which are inexpensive around $2.20 or $220 per contract, and could provide a double on a big upswing in natural gas this winter.