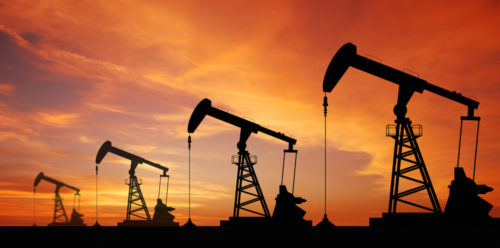 Multiple insiders buy after earnings.
Following its quarterly earnings report and the end of a lockout period for insiders to buy up shares, a number of insiders at Encana (ECA) started to add to their stake at the company.
Insider buys included a CEO buy of 12,500 shares, and three directors, who bought nearly 80,000 shares in total at varying prices just under $4 per share. Data on insider activity shows only one small sale in the past two years with many clusters of buying.
Special:
The Only 8 Stocks You Need for 2020
Encana shares have lagged the rest of the energy market in the past year, with a slump of 53 percent. Despite that drop, the company trades for just about 7 times forward earnings and trades at a reasonable value relative to its assets.
Action to take: The company has been performing well operationally despite the decline in shares, making them look somewhat undervalued. While oil prices have been heading up, buying a laggard here makes some sense. Shares look attractive up to $5.00.
Speculators betting on the post-earnings move higher may want to consider the April 2020 $5 calls. Trading at just $0.40, or $40 per contract, they're a cheap bet on prices heading higher, and a spike in energy prices could easily turn this bet into a double or triple. Without such a move, mid-double-digit returns could be expected.
Just Released: The Top 8 Stocks to Buy for 2020

Inside this Stock Research Report: The only 8 Stocks you need for reliable growth…how this pizza stock turned $10,000 into over $1 million…50 lousy stocks to dump now, and more!  These stocks don't make news. They just make money.