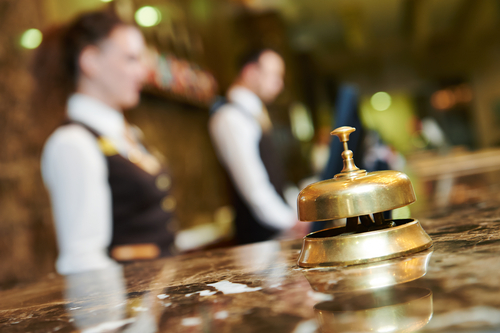 CEO makes $550,000 buy.
Colin Reed, Chairman & CEO of Ryman Hospitality Properties (RHP), recently added another 6,426 shares to his holdings.
While only an increase of less than 1 percent, the buy came to just over $550,000 and increased his total stake to 799,528 shares.
Insider buying data shows that this is the CEO's third buy this year, which has more than offset sales from other insiders at higher prices than where shares trade today.
RHP, a specialty hotel REIT, is a joint-venture owner with Marriott on a number of properties, as well as the owner of media assets such as the Grand Ole Opry in Nashville. Shares have traded in-line with the overall market in the past year.
Action to take: We like the REIT space, provided there's growth and the balance sheet doesn't have too much debt. That's the case here, with the REIT trading at 17 times earnings, but sporting 30 percent revenue growth right now.
While the hotel space can be the most sensitive to an economic slowdown in the real estate sector, the company's media assets provide a different asset that could help cushion such a slowdown. Insiders also generally like the space right now, a great sign that the economy may hold up better than some expect.
Shares are a buy up to $90, and investors can get a nice 4.2 percent dividend yield right now.
Speculators may like the July 2020 $90 calls, trading for around $3.65, or $365, as a leveraged way to play a continued rally in shares.