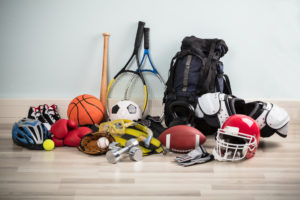 Escalade, Inc (NASDAQ: ESCA) is a manufacturer and distributor of sporting goods through its subsidiary Escalade Sports. They manufacture and import sporting goods brands in basketball, archery, indoor and outdoor recreation, and fitness. The company recently announced that they were donating 1,000 N95 masks to the city of Evansville, IN.
The company was part of a group of companies that received money as part of the Federal Government's small-business loan program but was able to repay the $5.63 million government loan. While the company applied for the funds, they remain a well-capitalized company with relatively little debt and high cash levels.
Since June 22, 2020, insiders have been accumulating shares. Cumulatively, 120,103 shares were purchased totaling $1.46 million.  There were seven different transactions made by three different insiders. Two of the individuals are the Vice President and 10% owner Patrick Griffin and 10% owner Robert Griffin.
Here are links to the last two insider trading reports.
Insiders Selling into Resistance on Oracle Corporation Stock (NYSE: ORCL)
Insiders of TETRA Technologies, Inc (NYSE: TTI) Stock Significantly Increase Holdings
Action to Take: The current environment is an opportunity for low debt companies to weather a difficult storm that will have companies falter and go bankrupt. Right now, the liquidity isn't great on ESCA with an average volume of 62,000 shares and a price of $14. However, there is opportunity and the price has performed accordingly. The near-term potential target is $18.