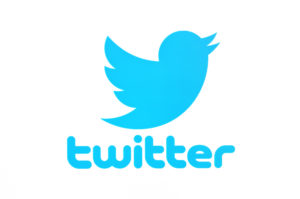 One the big news items that is all over the Internet is the Trump's response to Twitter Inc (TWTR) placing fact-check warning labels on his tweets. Of course, the claims of TWTR and other social media platforms exhibiting bias are nothing new, but the addition of fact-checking the President of the United States is new territory. These companies have continued to walk the regulatory line as they continue to editorialize content.
Another major issue with social media is their revenue sources. As a company that derives a vast majority of their revenue from advertising, it places them in a precarious position as we head into a recession or worse. The selling this week in TWTR and Facebook Inc (FB) may only be the beginning of the market acknowledging the challenges they face. The dispute with Trump may have just been the pin.
Option traders appear to be jumping on the opportunity to go bearish on TWTR on Wednesday. The put option volume was over 7 times the average early in the session and trading about 1.7 times more puts than calls. The interest seemed to center on the 29 MAY 20 expiration and spread across the $33 down to the $30 put strikes. One example is the $32 strike that had over 8,000 in volume early in the session, which were mostly bought for around $0.25 to nearly $0.50. That would indicate a $31.50 breakeven by the end of the week.
Action to Take: TWTR is a short opportunity with a near-term target of $30.
Speculators may want to consider looking for a homerun on TWTR if it really falls in the coming weeks to months. The 18 SEP 20 $29 put can be bought for around $2.20. If the stock retests its March lows near $20 by expiration, the option will be worth $9. While it is a low probability trade, it has a very attractive risk/reward and there's a good chance that the options market is underpricing the potential.
Special:
The Top 5G Stocks to Buy Now