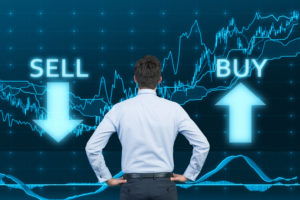 MRC Global Inc. (MRC) is an industrial distributor of pipe, valves and fittings and related products and services to the energy industry. The Company's segments include the U.S., Canada and International. Its U.S. segment includes the United States Eastern Region and Gulf Coast, and the United States Western Region."
Since the first of the year, MRC has lost over 70% of its value as oil prices have continued to decline. There has been negative news as Moody's says that the drop in oil prices is credit negative. On the other hand, Stifel Nicolaus upgraded the stock on March 10. The analyst that upgraded MRC said, "Our analysis of potential outcomes suggests very low chance of financial distress given counter cyclical cash flows, and our view that OPEC + cannot sustain prices at this level indefinitely."
While external parties are weighing the pros and cons of MRC, the management of the company is doing the same thing. Of all energy companies that are over $200M market cap, non-OTC or MLP MRC has the most breadth of insider buying since March 15, 2020. There are companies that have had more shares purchased, like Northern Oil & Gas Inc (NOG), but it is by a single buyer who also happens to be a 10% owner in the company.
Famous Hedge Fund Manager Leaks His #1 Stock to Profit on Post-Pandemic

Just a month ago, legendary hedge fund manager, Roger Scott announced his top stock to a few select people…

Those traders were able to earn as much as $6,031 in just a matter of days…

But today, he's announcing his newest Fast Cash stock pick that he says could be even MORE explosive…

Click here to see the stock now for FREE.

Here's the catch… you MUST see this stock in the next 24 hours…
Seven different insiders have made purchases totaling 348,290 shares with a market value of $1.33M. While that is encouraging to see, it certainly doesn't make this or any company a sure bet. However, it does make this stock a candidate.
Action to Take: MRC is a long opportunity with a near-term target of MRC is $5.50 and a longer-term potential of testing $10.
Special:
The Top 5G Stocks to Buy Now