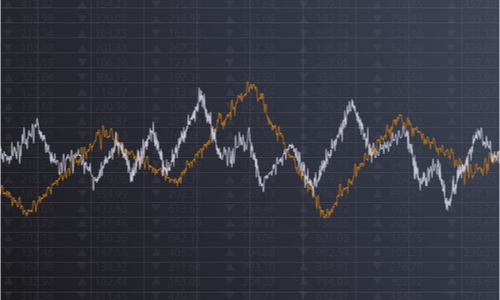 These companies may continue to trade sideways or down.
Investors are getting bullish again on the overall market. While some pessimists may think that indicates another market pullback… they're not completely wrong.
While most stocks follow a broad bull or bear tend with the market, there are always outliers.
Your FREE Book is Waiting to Be Claimed...

Income expert Neil George has just released a new book called Income for Life.

Inside, it details more than 65 little-known income streams that ANYONE can collect. 

However, this book is not available for sale. Instead, we're on a nationwide campaign to spread the book far and wide for FREE.
A few companies today are either still heading down, or may have hit a recent peak. Avoiding these companies can prevent investors from taking a loss in today's bullish markets.
We've identified three stocks that investors should avoid going into the end of the year. While some of them may look like tempting buys for various reasons, they're more likely to stay flat or even drop instead of heading higher.
That's because investors tend to spend the last few months of the year positioning their portfolios into companies that have been doing well, while getting out of trades that haven't.
Stock to Avoid #1: Uber (UBER)
The ride share giant wasn't the first in the space to go public this year. But the hype behind the ride sharing companies going public quickly died off as investors realized that these companies have a low-margin business model—and will still take some time to each profitability… if at all.
With shares now public long enough that insiders can start to sell their shares, they've been pushed a bit lower as insiders have started to sell their shares in mass. Although shares have shown some signs of life in recent trading days, it's still too early to see if that trend is sustainable or not.
Much like the early days of Facebook when it first went public, shares are out of favor with the market and there are fears of profitability. Until that sentiment improves, or until the company figures out how to better monetize its ride-sharing app, there isn't a strong argument for the share price to get back to its IPO, much less head higher from there, for the time being. Even in a rip-roaring market, this is one company likely to stay sidelined.
Speculators looking for profits on a further decline should look at the June 2020 $30 puts, which look reasonably priced in the low $2 range.
Stock to Avoid #2: Grubhub (GRUB)
As a member of the food-delivery service industry, Grubhub brings together restaurants with customers with a delivery platform.
That's a growing and popular product these days, but much like the ride-sharing companies, it hasn't been a recipe for investment success this year. Instead, shares have traded like any fad play that's not exciting investors anymore.
Shares have shed over half their value in the past year, and are down over two-thirds from their peak in early 2018.
Why? Poor earnings, low profit margins for Grubhub, and a rise of competition from other delivery companies making similar offerings. While convenient for customers, it's just not profitable for shareholders. Even after losing over half its value this year, the company trades at 184 times forward earnings—and those earnings have been on the decline.
Speculators may want to look at the June 2020 $40 put as a way to bet on the share price continuing its downtrend through the rest of the year, with an eye towards taking mid-double-digit profits.
Stock to Avoid #3: Tilray (TLRY)
With shares of this marijuana play down 85 percent in the past year, it may seem tempting to get in now and bet on a rebound. But investors in Tilray may be getting in a bit early.
Based on the earnings reports this season, the pot stocks have been doing just fine in growing sales. Tilray saw its sales grow an insane 379 percent in the most recent quarter.
However, those rising sales haven't been able to translate into profitability for shareholders just yet. Despite that rise in sales, the company managed to lose over $134 million in the same quarter. That indicates that the pot companies are likely to continue to lose money for the foreseeable future.
While the space has started to show some signs of life, the out-of-favor trend means that it will likely stay out of favor through the end of the year.
Investors should stay away from the space through the end of the year, but we wouldn't be opposed to making a speculation and buying shares if they get into the $15 range.
Speculators can bet on a continued drop with the June 2020 $20 put option, which trades right at-the-money.