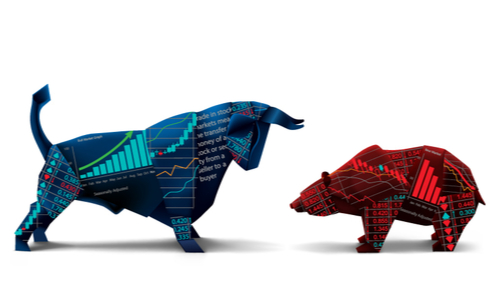 These companies are a great holding that you'll rarely get a bargain on.
Whether it's a nice car or mattress, sometimes, it's worth it to just pay up for quality.
That can be the same with some companies too. A handful of great companies that are wonderfully run and capable of continued growth will often trade at seemingly expensive prices.
Yet even though these companies don't seem to get into value territory, for long-term shareholders, they could be some of the best portfolio additions over an investment lifetime.
While there are some companies out there that are inexpensive and capable of moving higher, these companies tend to only sell off when the overall market does as well. That makes them top candidates to watch now—or even buy a little now with the hope to add more on the next pullback.
Special:
The Top 5G Stocks to Buy Now
Buy at  Any Price Stock #1: Costco (COST)
The bulk warehouse operates under a simple business model: Never charge more than 15 percent profits on anything. And by working with producers to get high quantities and prices cut down to the bone, it makes for an attractive shopping experience over and over again.
With that kind of business model, the company can only keep the lights on in its warehouses. Where the profits are made at Costco is in its membership model. The modest annual fee, now $60 per year, brings in billions in revenue that don't have to go to any expenses. It allows the company to pay dividends, and often pay special dividends based out of profits on top of the base payment as well.
That keeps profits high, and Costco has managed to stake a strong space in the retail world with its drive for low profit margins made up for with high volume. The company will even stop doing business with suppliers who offer any other retailer a lower price—a move that keeps manufacturers in line less they lose a major source of business.
With this kind of business model, with the inclusion of some loss leaders like rotisserie chickens and food court hot dogs, Costco continues to grow even as traditional retail moves increasingly online.
That makes it attractive as a long-term holding. The problem is getting shares on the cheap!
Shares run about 35 times earnings right now…but the forward earnings multiple is just 31. And by operating as a low-cost giant, it has a low profit margin, just 2.4 percent. That's made up for somewhat with earnings and revenue growth around 10 percent and 5 percent respectively.
Overall, we would love to be able to buy some shares under $250. But just under $300 right now, it's still a company likely to provide investors with a solid return in the years to come.
Considering the rally in shares in the past year of 44 percent, we would avoid most options trades right now, although as a leveraged bet, the July $320 calls, going for around $6.45, or $645 per contract, could deliver more double-digit gains in the next few months.
Buy at Any Price Stock #2: Home Depot (HD)
Like Costco, Home Depot has been able to leverage its size and desire to keep prices low into a retail phenomenon that somehow works, even in the digital age. Of course, when the plumbing has a problem even same-day delivery from an online retailer may not be fast enough.
With thousands of warehouses full of goods, it's a company that's managed to keep shareholders happy too. And thanks to services like equipment rentals and installations, Home Depot can move beyond just retail sales. In the most recent quarter, the company's profit margins topped 10 percent. For retail, anything over 8 percent is doing a great job.
If Home Depot can improve its profit margins, it wouldn't even have to improve its growth, but it's been doing that too, with revenue up 3.5 percent in the past year. It's even a company that can be said to be recession resistant—a slowing housing market tends to reduce home sales, but people tend to spend more on projects to fix up their home.
With all these qualities in mind, we like shares, and they usually only get close to cheap during a market selloff. While shares are an okay buy now under $220 per share, especially with its 2.5 percent dividend, patient investors may be able to get shares closer to $200 during a market decline.
If you make that bet now and put in an order to buy Home Depot shares on the cheap, you can build a better investment portfolio by taking advantage of the market's dips. And if you add in some call options as well as shares on the next pullback, the next rally will be even more rewarding.