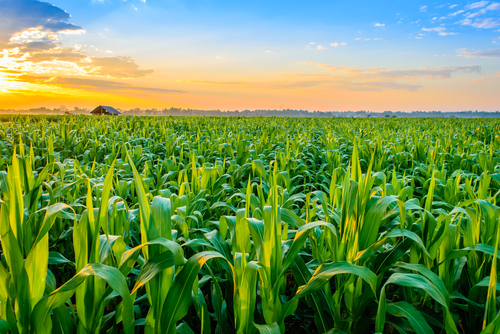 China a big buyer of corn-based biofuel.
As the trade war between the United States and China continues to unfold, another industry stateside is feeling the brunt—possibly to the point of bankruptcy.
That industry is ethanol, the biofuel blend that's used as an additive to gasoline, often created from corn. Before the trade war started, the industry was preparing for growth, thanks to government mandates for the biofuel's use.
But between the trade war and the number of small refineries being exempted from biofuel laws and mandates, producers of corn and other biofuels are starting to feel the financial pressure. Currently, the United States produces 1.1 million barrels per day of ethanol, the highest on record, but profit margins are at their lowest since 2015.
Industry insiders point out that many producers are continuing to create record amounts during periods of declining demand, which will only push prices lower.
Action to take: While biofuels are a good concept, their haphazard production and host of government mandates—which can be waived—are making for a disastrous place to invest now that countries like China have vastly scaled back their demand. Investors in energy would be better off in alternatives like solar or wind, or even conventional fuels like natural gas at these prices.